Thus concludes my collection of edited manga images.
If Bleach were a romance manga.
---
WHY MUST MY SIMS BE SO CUTE?
I've been playing this game with a bunch of Bleach characters living in Bridgeport, just controlling Ichigo alone in his apartment just chillin' not really planning on having any romance for awhile(he's really busy with work like most everybody in RL). He has a bunch of BFFs, random sims and Renji.

So I have him go to clubs a lot and stuff, on his day off he went to a dance club and as I was having him order a drink his phone started ringing. He honestly doesn't get too many calls so I had him answer it and it said "Renji would like to go on a date with Ichigo. Does Ichigo want to go?" It was the first date request he'd got in the whole game so I sent him. Renji took him to a really trashy bar, I was like "LOL, really Renji?"

I was just having them chat and act like friends since I wasn't sure if I wanted them to get together, then I tried some flirting and lol I guess they really liked it? They ended up kissing and Ichigo got the moodlet thinking he was in love(oh Ichigo), I switched back to friendly socials and had them chat and Ichigo shared a secret. Normally they're really dumb like "I really hate parties" or something equally stupid. Never had it serious but this time it came up that Ichigo said "I love you!"

WUT.
I DIDN'T KNOW SIMS COULD SAY THAT.
THAT'S SO ADORABLE.
---
My brother and I spent like two hours tonight going through pickup lines, Texts From Last Night and making up our own pickup lines that Grimmjow might use/send to Ichigo. LOL.

"Do you have a map? 'Cause I just got lost in those eyes!"
"Did it hurt when you fell out of Heaven? Or are you just dazed because you saw me?"
"Do you know why I'm so blue? Because I forgot how to breathe when I saw you!"
"Don't worry, I'm as persistent in bed as I am in battle."
And my brother randomly said Grimmjow would send this text to Ichigo, "Don't worry, even when the world ends, I'll still love you."
I CONVERTED HIM TO GRIMMICHI.
THE FEELS.
---
---
Sorry for being absent everyone. As payment I decided to post my future Valentine's day pic in WIP form.
"…It's been too long, Ichigo."
"Yeah, it has…"

---
103 followers and just over a year! You guys spoil me! :) Thank you so much!
Just imagine Grimmjow came to a formal party with him. He just ran up ahead 'cause he's impatient!
---
---
OMG GUYS! THANK YOU SO MUCH! 100 followers in just over a year! You guys flatter me. :)
Your gift is a tsundere!Ichigo! You guys are awesome putting up with me! XD
I was listening to "Video Games" by Lana Del Rey when I drew this. XD
---
AWWW ICHI YOU LOOK SO HAPPEH. WHAT EPISODE IS THIS?!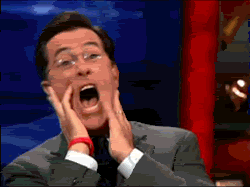 ---
---