My brother and I spent like two hours tonight going through pickup lines, Texts From Last Night and making up our own pickup lines that Grimmjow might use/send to Ichigo. LOL.

"Do you have a map? 'Cause I just got lost in those eyes!"
"Did it hurt when you fell out of Heaven? Or are you just dazed because you saw me?"
"Do you know why I'm so blue? Because I forgot how to breathe when I saw you!"
"Don't worry, I'm as persistent in bed as I am in battle."
And my brother randomly said Grimmjow would send this text to Ichigo, "Don't worry, even when the world ends, I'll still love you."
I CONVERTED HIM TO GRIMMICHI.
THE FEELS.
---
---
Sorry for being absent everyone. As payment I decided to post my future Valentine's day pic in WIP form.
"…It's been too long, Ichigo."
"Yeah, it has…"

---
103 followers and just over a year! You guys spoil me! :) Thank you so much!
Just imagine Grimmjow came to a formal party with him. He just ran up ahead 'cause he's impatient!
---
---
OMG GUYS! THANK YOU SO MUCH! 100 followers in just over a year! You guys flatter me. :)
Your gift is a tsundere!Ichigo! You guys are awesome putting up with me! XD
I was listening to "Video Games" by Lana Del Rey when I drew this. XD
---
AWWW ICHI YOU LOOK SO HAPPEH. WHAT EPISODE IS THIS?!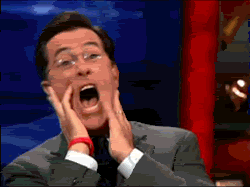 ---
---
---
---