---
"Ain't we hot?"

I've always wanted to draw them in really cool clothes, so I finally buckled down and came up with something.
After all this time, my poor little pen is broken. :( It can't detect pressure and whatnot, so I'm going to have to try to find another one, hopefully it won't be too difficult.
---
---
---
Photoshop needs removed from my hands…
I've noticed some trends in fandoms, especially with Grimmjow. People like to draw him in their style as black haired, with glasses or sunglasses. I took it upon myself to recreate these using a screenshot of Bleach. Like how I was putting hair on Ichigo and Ishida awhile back. What would that really look like?
Grimmjow has glasses, fear him!
Grimmjow hassunglasses, hear him roar!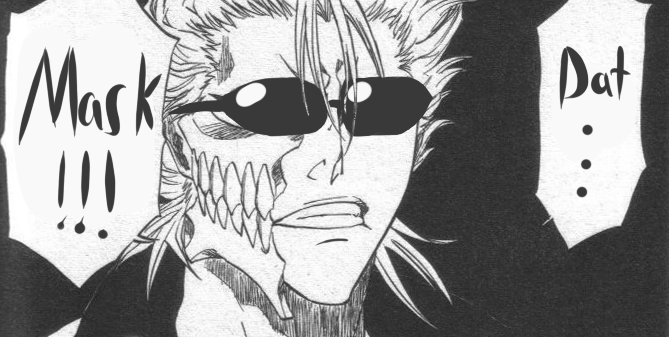 Grimm-kun has black hair!…and looks just as sexy!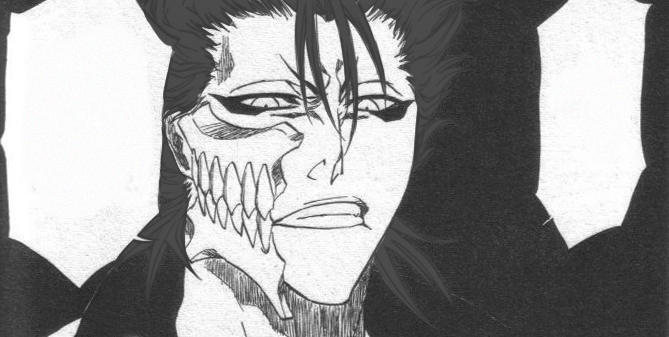 Oh no, he's lost his hollow mask and become a human!
Grimmjow is your sensei so shut up and listen!
LOL wat am I doing.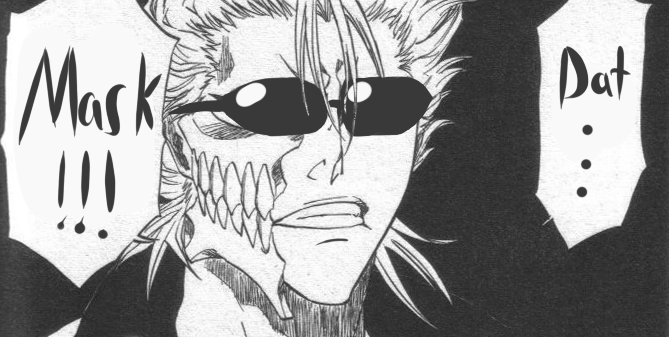 This one is extra sexy!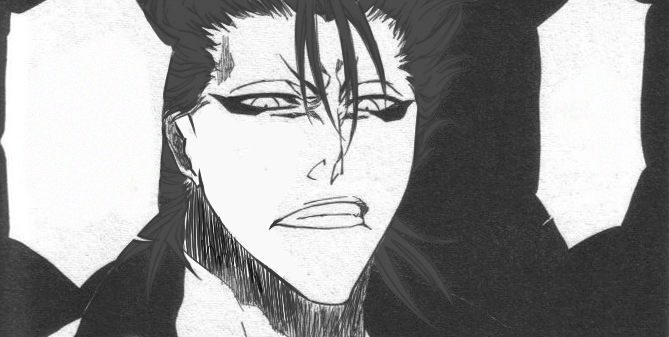 HURR I hope you enjoyed this randomness. I have too much time on my hands.
---
Guys my brother has to go in for an operation in about seven hours! Send good messages and I'll pass them to him!
I know this is random but I feel bad because he's been depressed about this. :(
---
I might be gone for awhile everyone, my mom is in the hospital with heart troubles and I`m watching my little brother.
To anyone waiting for stuff, I`m really sorry!
---
His expression is so tragic looking like this. GOSH MY HANDSOME BABY, YOU DESERVE A HUG.
This would probably look good as a wallpaper, huh?
---
Urrg Ichigo's hair was driving me NUTS in the old one, and the lighting…FJILKENOLP
So I fixed it and did a couple other tweaks. This version is much better.
---
---